Wedding Trends 2018
Whilst every wedding is and should be personal, every year, ideas, styles and trends are publicised by florists, interior designers and wedding planners, this gives a useful blueprint for the next season's weddings. These are brilliant to fuel your own individual imagination, just one part of a trend can spark ideas that make your wedding. So I've pulled together a little guide on 2018 trends in the idea it will inspire some great ideas for your big occasion.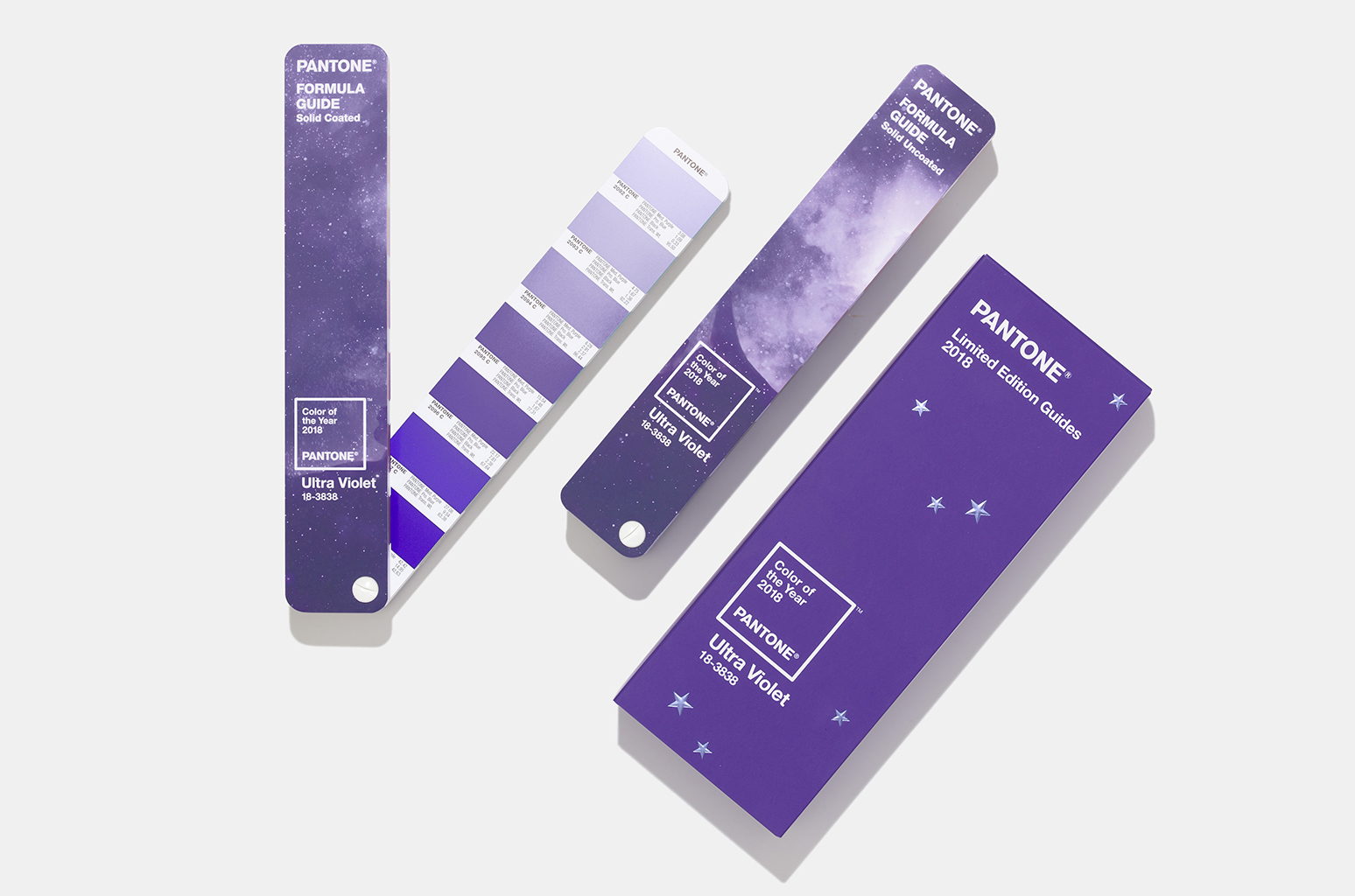 The Pantone colour for 2018 is Ultra Violet. One of the most important decisions you will make early on with wedding planning is picking your colour theme. Pantone is the US company reknowned for its Pantone Colour Matching System (PMS) that standardised the pigmentation of colour so everyone could replicate the exact same colour anywhere. Each year Pantone releases its colour of the year, an announcement that impacts interior, fashion and wedding trends enormously.
The Pantone colour for 2018 is Ultra Violet, so expect lots of purple flowers, accents, accessories and even new age crystals – think amethyst and agate as jewellery, table dressings and even place names. Elizabeth & James have even launched a gorgeous fragrance called Amethyst! Luckily violet works with gold so the luxe look will go very nicely, thank you very much. And black interestingly will also apparently will make an appearance at weddings this year – you might want to look into this if you're doing an autumn/winter wedding.
Last year's Pantone colour was Greenery, and it's not surprising that it's influence of green remains high on the list of this year's wedding trends. Wreaths and floral arrangements full of leaves remain all the rage, with actual blooms taking a step back. Freeform bouquets will lead the look down the aisle this year, which is great if you're going to make your bouquet yourself. Hanging floral arrangements from ceilings will be popular this year, a look that will allow more space on tables for food, drinks and table decorations, and for guests to chat and see each other without floral interference!
The big theme this year seems to be one of nature – green leaves, crystals, wood and metal – and this continues with hair and makeup. The natural look is in again a focus this year. That's not to say the glamourous wedding style isn't on-trend anymore, just that the natural element is the main theme that is prevalent. Pearls make a classic natural accessory to a glorious ivory wedding dress, whether stitched on the fabric, worn around your neck or even threaded through your hair. This is a step on from the rustic, barn style weddings that started being trendy in 2015 and beyond.
This year, dessert and wedding cakes are not just going quirky – think meringues, macarons, cheesecake and donuts – it's also going large scale: ladies and gentlemen, I'm talking of a dessert buffet table. This way you get all the sweet goodies you want plus wedding cake for the traditionalists. Although many couples are foregoing the traditional completely – no three-tiered cake and no three-course sit down meal.
Expect food trucks, pizza ovens and even spit roasts with G&T and craft beer vans parked up alongside them. Have you seen the BubbleBros? Prosecco vans you can hire! I'm loving this concept!
Large country houses and fairy-tale settings are giving way this year to more industrial venues accented with geometric metallic to complete that totally on-trend vintage style. Perspex and glass are also high on the fashion agenda, so if you can find an industrial greenhouse, you'll be ticking all the hot boxes! Copper has moved beyond the kitchen and into weddings. Copper fits nicely with the industrial vibe – think lamps, tables, chairs, place names etc. – all of which sets the scene beautifully for an autumnal palette. And, instead of bunting, we see photo montages or fabrics, this year's statement wall art is neon, so choose your design early, you can create your own bespoke neon here!
Hopefully these trends, themes and colours will prove inspirational for your wedding day, or maybe not. Perhaps you are going to get a wedding planner or going to do it yourself. Although we have to tell you that another trend for 2018 is to ditch the wedding day and have a wedding weekend, long on the after party. Many couples are opting for small invite lists that mean more money for the party. After all, how often do you get all your best mates in one room to celebrate? You might as well enjoy it for as long as possible! Although I speak from experience, this might seem like a fabulous idea in principle but after your nuptials you will want to spend quality time alone together and day two parties do not allow this, you need to still play host!